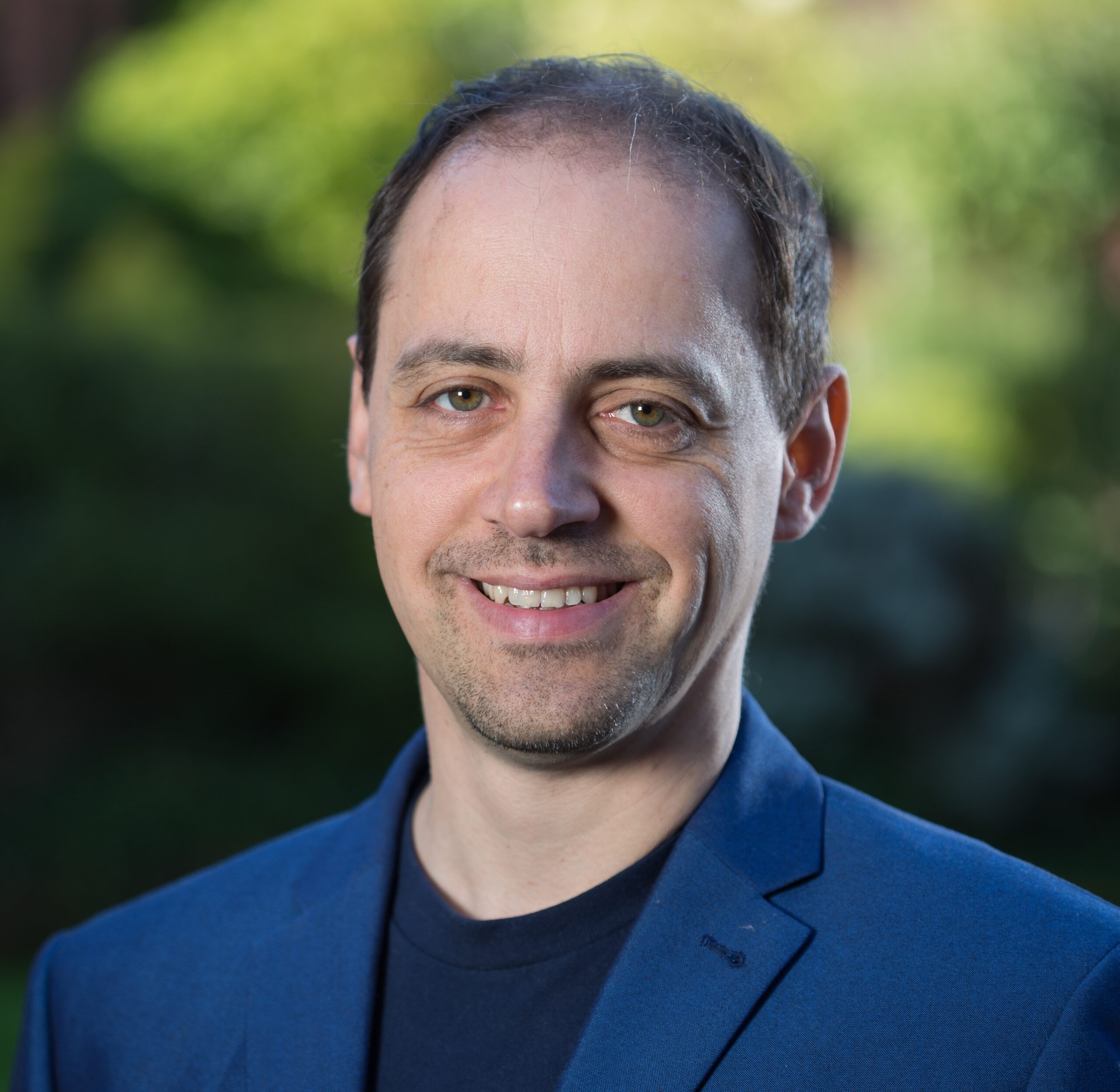 Allister Brimble
Allister Brimble has been a leading figure in music and sound design since his teenage years. He played a pioneering role in defining the future of video game music with his work for the Commodore Amiga computer.

Over the years, he has mastered every format that has come his way and has produced audio for some of the biggest and most iconic titles in gaming history.

One of Brimble's defining qualities is his ability to consistently deliver on a brief. He is known for his high technical skills and is considered an extremely reliable partner by his many clients today.

Allister has twice been a judge in the British Academy Games Awards.
400
Videogames soundtracks
35
Years in gaming industry
500
Songs produced and published
2
Awards won for his music
"Allister's creativity and expertise turned rough ideas into legendary music which has stood the test of time - His original compositions for my RollerCoaster Tycoon and Locomotion games have become iconic over the years and it's now difficult to imagine those games without them. My games needed music tracks with a specific "feel" to them, along with a wide range of complex and sometimes unique sound effects, and Allister patiently and creatively came up with the goods and was always a pleasure to work with."
"Many of us at Raspberry Pi have been fans of Allister's work since the Amiga days. So, when we were putting together Code the Classics, our homage to the type-in listing books of the 1980s, he was our first choice to create the music and sound effects for each game. The results speak for themselves, demonstrating to thousands of young people that simple but professionally-produced games are within reach of today's bedroom programmer."
"We couldn't have done 8-Bit Symphony without Allister's generosity and talent. Rob Hubbard thinks he's the man. 'Nuff said."
"We got lucky. In the formative years before Team17, preceding the internet by some years, I got lucky to in a position to get to know Allister whose energy, drive, loyalty and enthusiasm was second to none.

Working with Allister on those early transformative Team17 hits was a brilliant period of all our careers and it's absolutely no surprise to see him earn such a glowing reputation.

Of all the people I've met in my career, he is without equal in his discipline and I hope to remain a life long friend. I wouldn't hesitate to recommend him."